The TCCPANO library provides procedures (SUBs) allowing to compile and run scripts written in the C language.
Compilation is performed by the TCC compiler (www.bellard.org\tcc) which must be installed.
Advantages :
- all takes place in memory; nothing is written to disk, and no disturbing window displays
- the script writes its results in a character string; no need to use the clipboard
- the script can be generated dynamically by the PANORAMIC program
- the script can call DLLs which otherwise could not be accessed by PANORAMIC
Drawbacks :
- all those of the C language

The example program is a minimalistic editor for the C language, allowing to learn this language without leaving PANORAMIC !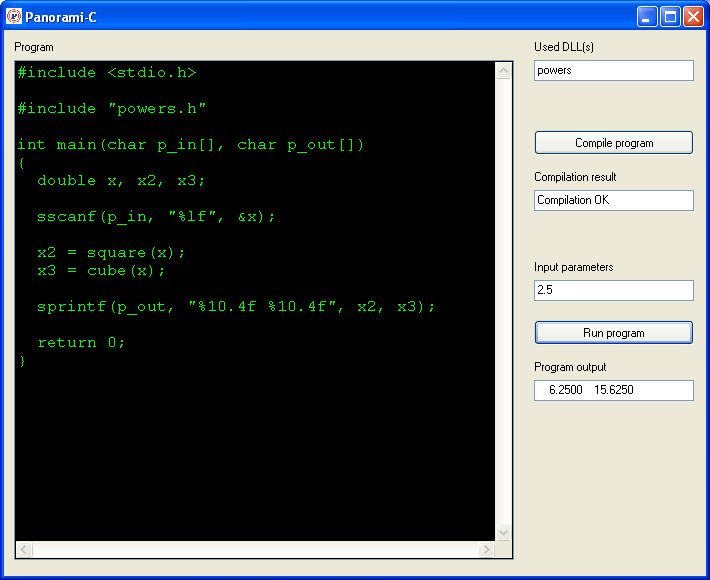 Download :
http://sourceforge.net/projects/panolib/files/tccpano.zip